Operation Summary:
Product passes through a machine and finishing operations are performed. The machine operators need an alternative method for controling parts of the process. An experimental, temporary programmable control system is required to allow a flexible system for adjusting the machine operation. The programmable relay module is built on a standard enclosure backpanel. Convenient connections, all protective fusing, and strain relief cable is used to ensure a simple, safe installation
Engineered Features:
Additional space is provided on the backpanel, and DIN rails, for customer expansion devices such as relays and switch inputs.
Customer wire numbering, terminations and functions are maintained.
Machine manufacturer design is maintained. No modifications
Applications: Assembly operations, machine tools, conveyor systems, packaging systems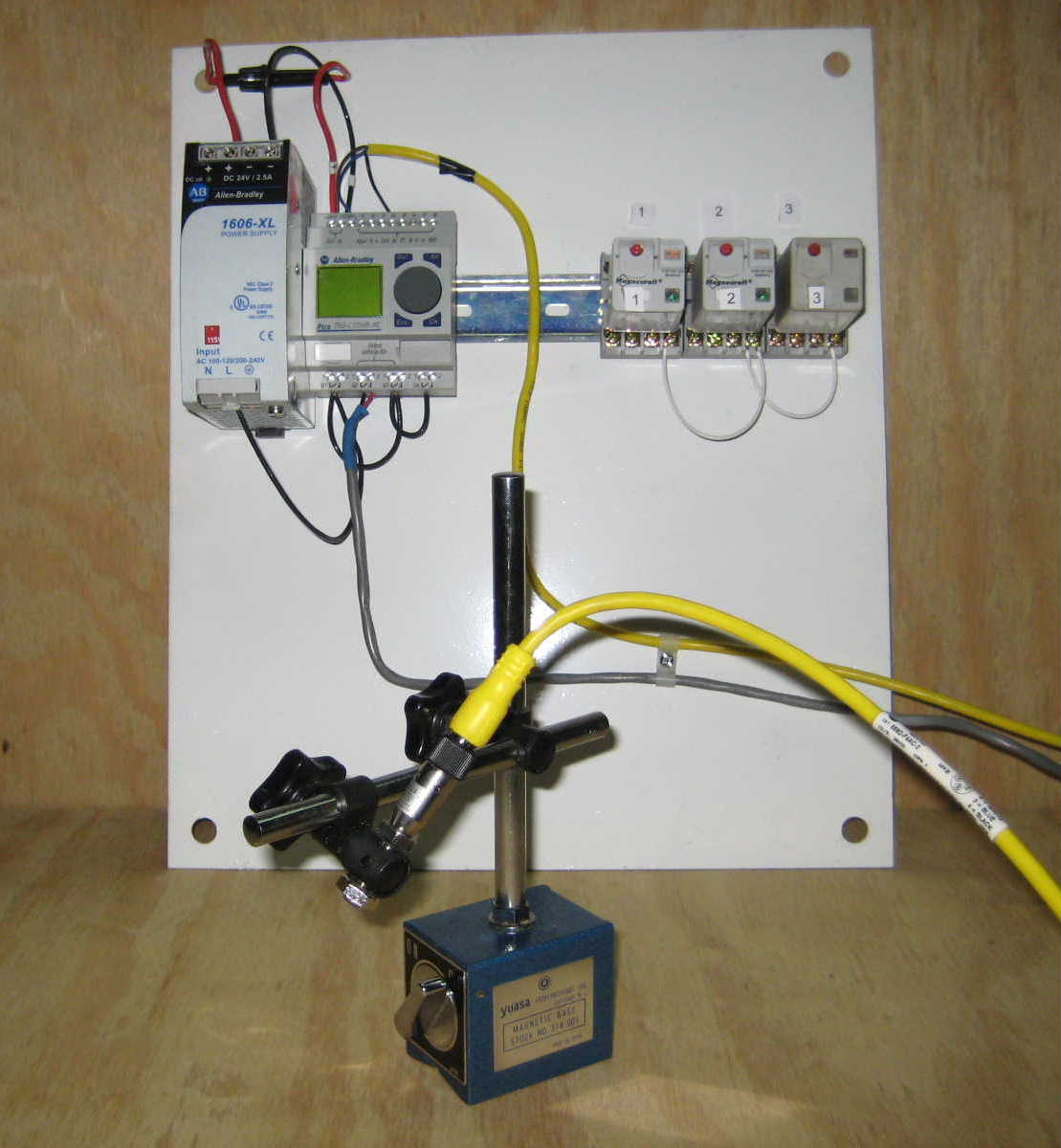 Experimental PLC System
Designed, Built & Tested by
Burhans Research, Inc.
Bennington, VT