Operation Summary:
Plant power is backed up by a standby, 3 phase diesel engine generator. If the power is lost, including generator backup, for longer than a preset time interval, this control will prevent any pump operation in the plant, without a manual reset and system check.
When power is restored, the objective is to prevent automatic startup and over-pressurization of piping systems. Operators can easily reset the automatic functions, but can prepare the plant for damaging dynamic hydraulic conditions.
Engineered Features:
SIMPLE, VISUAL, RELIABLE
Simple dial input for power loss elapsed time setting.
All relay status LED's visible through the panel cover.
1 button operation to reset the system.
Extra space in lower cabinet for easy electrical connections.
Easy access connections
Expandable functions (added spare relay blocks)
Compact, clean and ready for harsh environments.
Applications: pumping stations, conveyors, forced draft and induced draft fans, chillers and air conditioners, high inertia loads such as band saws.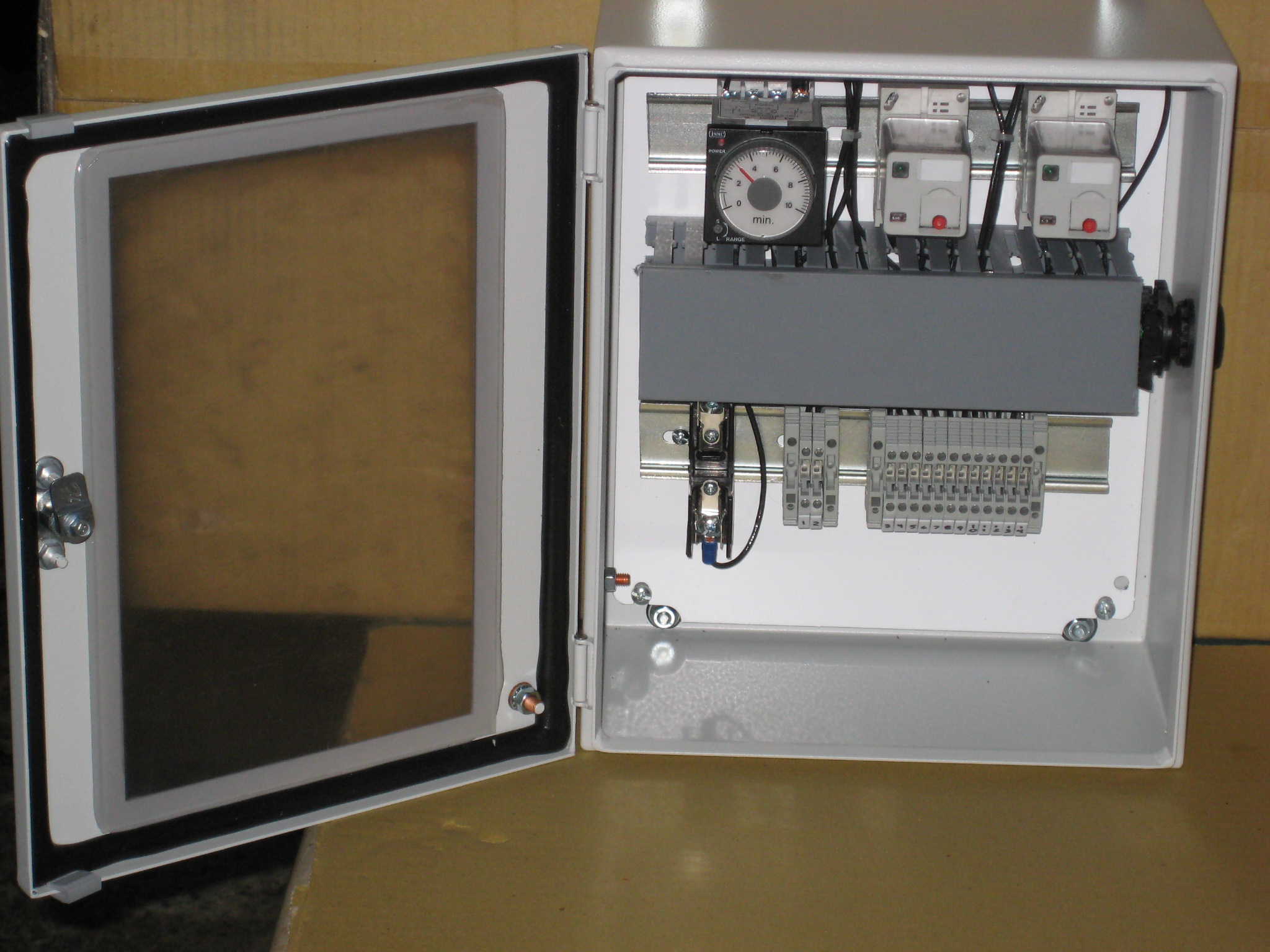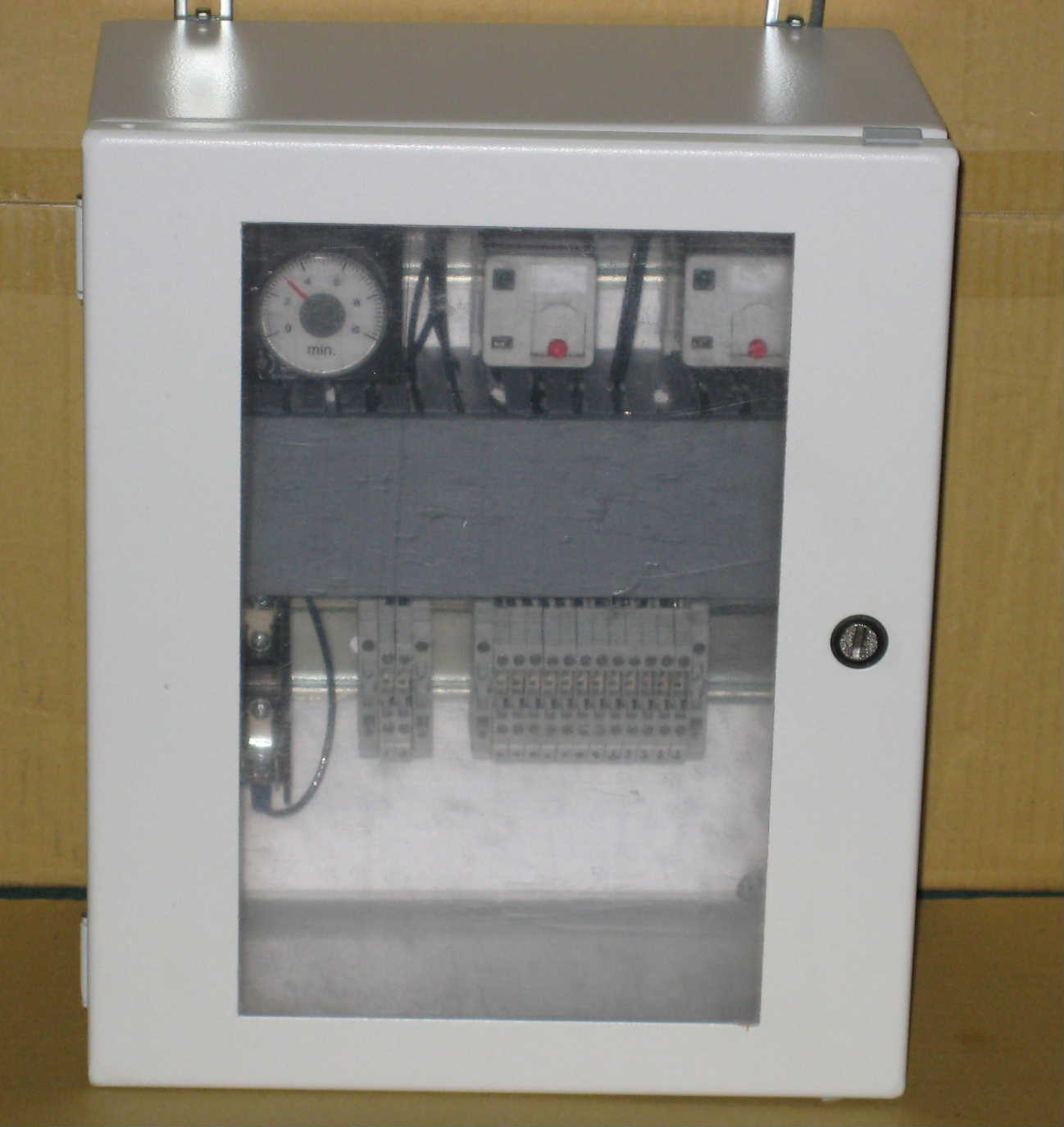 Power Loss Protection System
Designed, Built & Commissioned by
Burhans Research, Inc.
Bennington, VT